Calendario de Eventos en San Miguel de Allende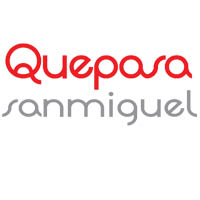 ---
Qué Pasa - Eventos en San Miguel de Allende
Eventos para Qué Pasa - Eventos en San Miguel de Allende
November 2022
Saturday November 26 10:00 am – Sunday November 27 6:00 pm
Jardin del Arte

⤺

Ends 6:00 pm

Guanajuato

Jardín del Arte, Saturday and Sunday, 10am-6pm, meet and purchase fine art directly from the artists, Parque Juárez, every weekend
Sunday November 27
8:30 am

– 10:30 am

Save a Tree with Audubon

San Miguel de Allende, San Miguel de Allende, San Miguel de Allende, Guanajuato, 37700, México

10:00 am

– 2:00 pm

Tour: A day in the country with Via Orgánica

San Miguel de Allende, San Miguel de Allende, San Miguel de Allende, Guanajuato, 37700, México

Tour, 10am-2pm,

a day in the country with Via Orgánica, enjoy a delicious dishes and handmade tortillas, learn about the milpa system, cost 450 pesos, info info@viaorganica, whatsapp: 4151172236

10:30 am

– 12:00 pm

Unitarian Universalist Fellowship Service

San Miguel de Allende, San Miguel de Allende, San Miguel de Allende, Guanajuato, 37700, México

October 23
UUFSMA Sunday Service, 10:30am
To participate in our online Sunday Service, visit http://www.uufsma.org and click on the Zoom Service button on the home page. If requested, enter password: 294513. Sign-in from anywhere Sunday mornings between 10:15-10:25am. Enjoy previous services at https://www.youtube.com/UUFSMA.
In addition to continuing live Zoom services, UUFSMA has returned to in-person Sunday services. Reservations are no longer necessary.

12:00 pm

– 5:00 pm

Galería Atotonilco presents open house

Galería Atotonilco, Camino Antiguo al Ferrocarril 14, San Miguel de Allende, México

•Art Opening, 12-5pm,
Galería Atotonilco presents open house featuring Lacquer Gourds from Guerrero, Directions to the gallery on galeriaatotonilco.com and 4151852225

1:00 pm

– 5:00 pm

Música en Vivo en Zandunga

San Miguel de Allende, San Miguel de Allende, San Miguel de Allende, Guanajuato, 37700, México

Km 10.5 carretera a Jalpa
$800 pesos
Disfruta musica en vivo con una deliciosa comida mexicana!
4151535098
info@zandunga.net

3:00 pm

– 5:00 pm

Meeting: Hats and scarfs

San Miguel de Allende, San Miguel de Allende, San Miguel de Allende, Guanajuato, 37700, México

Meeting, 3-5pm, hats and scarfs, Starbucks court yard

3:00 pm

– 4:30 pm

Poetry The Not Dead (Yet) Poets Society

Casa de la Noche, Órganos 19, San Miguel de Allende, Guanajuato, México

Poetry share, 3-4:30pm, The
Not Dead (Yet) Poets Society,
every Sunday, Casa de la Noche
Oganos 19. Read your own
words, those of others or come
to listen and share time with
interesting people.

6:00 pm

– 9:00 pm

Moonlight Serenade with Johnny at La Joya Azul SMA

San Miguel de Allende, San Miguel de Allende, San Miguel de Allende, Guanajuato, 37700, México

Music, 6-9pm,

Moonlight Serenade with Johnny at La Joya Azul SMA, Enjoy two floors of fabulous art. Gypsy jazz, Katy Cha Champagne reception and hors d'oeuvres, Segunda Priv. Ignacio Allende 26, ifo: 415 1135180
Monday November 28
9:00 am

– 11:00 am

Historic Walking Tour

San Miguel de Allende, San Miguel de Allende, San Miguel de Allende, Guanajuato, 37700, México

Tour, 9am,

Historic Walking Tour. Reserve: 4151671800, Stirling Dickinson 12, Col. San Antonio.

9:30 am

– 11:30 am

National Day of the Deaf, presented by Escuela de Educación Especial

Bellas Artes, Hernández Macías 75, San Miguel de Allende, Guanajuato, 37750, México

Community, 9:30am,

National Day of the Deaf, presented by Escuela de Educación Especial, different activities and programs during all day long, dance, art exhibit, films and food, Bellas Artes, Hernández Macías 75, Centro

1:00 pm

– 3:00 pm

Lecture Global Justice

San Miguel de Allende, San Miguel de Allende, San Miguel de Allende, Guanajuato, 37700, México

Lecture, 1pm, , free, globaljusticecenter.org

3:00 pm

– 5:00 pm

Screenings Beyond Guanajuato: Manasi Prasad

Biblioteca Pública, Insurgentes 25, San Miguel de Allende, Guanajuato, 37750, México

Music, 3pm,

«Screenings Beyond Guanajuato: Manasi Prasad» Teatro Santa Ana, La Bilioteca, Relox 50A, Centro, free entrance

5:30 pm

– 7:30 pm

Bingo Gringo

La Frontera, San Miguel de Allende, Guanajuato, 37750, México

•Bingo Gringo, 5:30pm,
Enjoy and support charity programs at La Frontera, Refugio Sur 28, Col San Antonio.

5:30 pm

– 6:30 pm

Lectura en Hebreo para Adultos Principiantes

JC3, Moras 47 corner 5 Mayo Col Allende

Shalom San Miguel
Las Moras 47 esq 5 Mayo Col.Allende
STARTING MONDAY, AUGUST 1st.
Learn to read Hebrew or to brush up on how to sound out letters, vowels, words and sentences. Kayla Fine, a patient and encouraging teacher, will offer the meanings of Hebrew roots, as well as words that are key to Jewish identity and culture.
Mondays on Zoom: 5:30pm – 6:30pm
A PARTIR DEL LUNES 1 DE AGOSTO.
Aprende a leer hebreo o a repasar cómo pronunciar letras, vocales, palabras y oraciones. Kayla Fine, una maestra paciente y alentadora, ofrecerá los significados de las raíces hebreas, así como palabras que son clave para la identidad y la cultura judías.
Lunes en Zoom: 5:30pm – 6:30pm
Para registrarse, póngase en contacto con shalomsanmiguel@gmail.com
Costo sugerido por clase: $50 pesos para socios y $100 pesos para no socios

7:00 pm

– 9:00 pm

The Sufi Path of the Heart- Soul psychotherapy and Spiritual Guidance

San Miguel de Allende, San Miguel de Allende, San Miguel de Allende, Guanajuato, 37700, México

Community, 7-9pm,

The Sufi Path of the Heart- Soul psychotherapy and Spiritual Guidance. Group sessions. Individual sessions by appt. Free consultation. Donation. Lynn Marlow. 32238 6565 WhatsApp. lynnmarlow0@gmail.com
Tuesday November 29
9:30 am

– 11:00 am

Rotary Presentation

Sala Quetzal, Relox 50 A, San Miguel de Allende, Guanajuato, 37750, México

Rotary Presentation, 9:30am
Meetings are held at la Biblioteca Pública (Sala Quetzal)
​Relox 50A
Tuesday mornings at 9:30 AM CST (breakfast at 8:30)
And online via Zoom
Sign up here:https://www.rotarysmamidday.org/

1:30 pm

– 3:30 pm

Women Write Inside Out

Guanajuato

Community, 1:30-3:30pm,

Women Write Inside Out – Write your heart out! Trina Cantina Stirling Dickinson, Every Tuesday, No exp.needed. info: Lynn Marlow, lynnmarlow0@gmail.com. 3223816565

2:00 pm

– 3:30 pm

International Folk Dance Weekly Classes

JC3, Moras 47 corner 5 Mayo Col Allende

"If you can walk you can dance."
Dance is a universal language. Exercise and socialize to great world music. Enjoy yourself and meet new friends. Learn a world of moves by following along.
Instructor Elliot Fine has performed Balkan dances at Carnegie Hall, Lincoln Center and the Alvin Ailey Theater. He has taught International and Israeli folk-dancing at Antioch College, in New York City as well as here in San Miguel de Allende.
Weekly, Tuesdays 2–3:30 p.m. starting November 22
100 pesos donation for the dance class plus only 50 pesos for members and only 100 pesos for non-members if you to stay on for the coffeehouse afterwards.
Clases internacionales semanales de Danza Folclórica
«Si puedes caminar, puedes bailar».
La danza es un lenguaje universal. Haga ejercicio y socialice con la gran música del mundo. Diviértete y conoce nuevos amigos. Aprende un mundo de movimientos siguiéndola.
El instructor Elliot Fine ha realizado danzas balcánicas en el Carnegie Hall, el Lincoln Center y el Alvin Ailey Theater. Ha enseñado danza folclórica internacional e israelí en Antioch College, en la ciudad de Nueva York, así como aquí en San Miguel de Allende.
Semanalmente, martes de 2 a 3:30 p.m. a partir del 22 de noviembre
Donación de 100 pesos para la clase de baile, más sólo 50 pesos para los miembros y solo 100 pesos para los no miembros si te quedas a disfrutar las tardes de «El coffeehouse» después.
shalomsanmiguel@gmail.com
http://www.shalomsanmiguel.org
Precio: 100.00 pesos por clase
http://www.facebook.com/shalomsmaenglish
Las Moras 47 esq. 5 de Mayo.Col. Allende.
CP 37760
415.185.9191 M-F 9.00 am -5.00 pm

3:30 pm

– 5:30 pm

Book Presentation: Secrets in the Mirror

Casa de Europa, San Francisco 23, San Miguel de Allende, Guanajuato, 37750, México

Book Presentation, 3:30pm,

Leslie kain, discussing her new literary piece «Secrets in the Mirror» Casa Europa, San Francisco 23, Centro

5:30 pm

– 7:30 pm

The Language Exchange

San Miguel de Allende, San Miguel de Allende, San Miguel de Allende, Guanajuato, 37700, México

Meeting, 5:30pm,

The Language Exchange June Meet-ups, Cafe Rama, Nemesio Diez 7. Practice your Spanish language skills with others and maybe help some others with their English. Live meetups are held every Tuesday at 5:30pm
Wednesday November 30
8:00 am

– 5:00 pm

Volunteer program every Wednesday at Via Orgánica farm

San Miguel de Allende, San Miguel de Allende, San Miguel de Allende, Guanajuato, 37700, México

Community, 9am

volunteer program every Wednesday at Via Orgánica farm. Work and learn in each activity of the farm, that activities changes in order of each season. Info: info@viaorganica
whatsapp: 4151172236

9:00 am

– 12:00 pm

Kayaking

San Miguel de Allende, San Miguel de Allende, San Miguel de Allende, Guanajuato, 37700, México

Kayaking, 9am, Wednesdays are for Kayaking! Amigos de la Presa, 300 pesos for kayak rental/Audubon members 200 pesos. Info: 415-100-6356

11:00 am

– 3:00 pm

Meet the artist: Tomlinson Gallery

Gallery of Contemporary Handmade Paper Art, Terraplén 29, San Miguel de Allende, Guanajuato, 37750, México

•Art, 11am-3pm, meet the artist, Tomlinson Gallery of Contemporary Handmade Paper Art, Terraplén 29 (between Jesuús and Aldama) or by appointment 415 152 2616

1:00 pm

– 3:30 pm

Bridge Playing

San Miguel de Allende, San Miguel de Allende, San Miguel de Allende, Guanajuato, 37700, México

Bridge Playing, 1:15pm, The Bridge Studio at Hotel Arcada, Calzada de la Estación 185, sanmiguelbridge.com

4:00 pm

– 6:00 pm

Dance Class

JC3, Moras 47 corner 5 Mayo Col Allende

Dance Class, 4pm,

Enjoy a journey through Cuban music and dance, where you will learn traditional and popular dance genres such as Son Cubano, chachacha, mambo, guaracha and danzon, and from there, we will get to salsa. Info and schedulle for Four-Class Package, JC3 CHESMA A.C Las Moras 47. Col. Allende 4151859191

5:00 pm

– 7:00 pm

Talk: Tertulia Histórica de San Miguel

San Miguel de Allende, San Miguel de Allende, San Miguel de Allende, Guanajuato, 37700, México

Talk, 5pm,

«Tertulia Histórica de San Miguel», every Wednesday various items about San Miguel de Allende history and traditions, Biblioteca Municipal, Pepellanos 14, Centro, free

6:00 pm

– 8:00 pm

Tango, chamuyo y vino...

Teatro Santa Ana, Relox 50 A, San Miguel de Allende, Guanajuato, 37750, México

Tango, 6-9pm,

«Tango, chamuyo y vino…» every Wednesday at Casa Don Quijote, Pila Seca 55, Centro, 50 pesos cover, 100 pesos minimum consumption.

7:00 pm

– 9:00 pm

Concierto Celmaca Duo

El Sindicato, Recreo 4, San Miguel de Allende, Guanajuato, 37750, México

Concert, 7pm,

Concierto Celmaca Duo, Latin American music at El Sindicato, Recreo 4, Centro
December 2022
Thursday December 1
6:30 pm

– 8:30 pm

O My God! A Staged Reading

JC3, Moras 47 corner 5 Mayo Col Allende

Thanks to its success, it is back!
Presentation in English
This risk-taking three-character play by renowned Israeli playwright Anat Gov revolves around a desperate, despairing God (male) and a divorced (female) psychotherapist with an autistic son whom He visits in her well-appointed consulting room.
YOU WILL NOT WANT TO MISS THIS READING.
In Anat Gov's roller-coaster of a play, a man arrives for his first session with a psychologist, and we soon learn that he is no ordinary patient. Rather, the seemingly average individual before us is none other than the Supreme Being himself! Furthermore, he insists this must be his one and only session, and if it fails, the potential consequences are dire. Can he be helped or will he, in his misery, destroy humanity and the world?
Bringing the play's potent mix of humor and gravity vividly to the stage are featured veteran players Bea Aaronson and Henry Vermillion. The cast is completed by newcomer to SMA audiences, Patricio Daumas Aguado.
Thursday, December 1 —
6:30pm — Socialize and Enjoy Refreshments (available for purchase)
7:00pm Staged Reading
150 pesos for members, 200 pesos for non-members. To purchase online, go to the Calendar & Events at http://www.ShalomSanMiguel.org. Tickets will also be available at JC3/CHESMA, Las Moras #47, weekdays 9am–5pm.
Esta arriesgada obra de tres personajes de la renombrada dramaturga israelí Anat Gov gira en torno a un Dios (hombre) desesperado y desesperante y a una psicoterapeuta (mujer) divorciada con un hijo autista a la que visita en su bien equipada consulta. NO QUERRÁ PERDERSE ESTA LECTURA.
En la montaña rusa que es la obra de Anat Gov, un hombre llega a su primera sesión con un psicólogo y pronto descubrimos que no es un paciente corriente. Más bien, el individuo aparentemente normal que tenemos delante no es otro que el mismísimo Ser Supremo. Además, insiste en que ésta debe ser su única sesión, y si fracasa, las posibles consecuencias son nefastas. ¿Se le puede ayudar o, en su miseria, destruirá a la humanidad y al mundo?
Los veteranos Bea Aaronson y Henry Vermillion llevan a escena la potente mezcla de humor y gravedad de la obra. El reparto se completa con el recién llegado al público de la AME, Patricio Daumas Aguado.
Jueves, 1 de diciembre – Lectura escénica
6:30pm – Socializar y disfrutar de un refrigerio (disponible para la compra)
7:00pm Lectura Escénica
150 pesos para socios, 200 pesos para no socios. Para comprar en línea, vaya al Calendario y Eventos en http://www.ShalomSanMiguel.org. Los boletos también estarán disponibles en JC3/CHESMA, Las Moras #47, entre semana de 9am a 5pm.